Field Day 2006 Score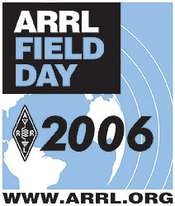 The Three River's Amateur Radio Club scored 1240 points for Field Day 2006!
Over doubling our last year's score!
We have our work cut out for us next year!
Thanks to the Wilkin County Emergency Manager for the two visits to our Field Day Site! (we got 100 Bonus pts)
Great Job by all !
Remember to join us every Sunday night at 8:30PM on 147.375 MHZ for our weekly radio net.
Three River's Amateur Radio Club
Posted by wb0gah at 1:39 PM EDT
Updated: Tuesday, 27 June 2006 1:50 PM EDT